Transforming Village Ecology and Economy
Paani Foundation was set up in 2016 by the 'Satyamev Jayate' TV show team, with the mission of making rural Maharashtra drought-free and prosperous. Drought is largely man-made,and we believe that only people's efforts can solve this crisis. Our work is towards mobilising and training citizens to lead this fight.
From 2016 to 2019, we hosted the Satyamev Jayate Water Cup, a competition in which thousands of villages competed to do the best and maximum work in water and soil conservation. Over four years, their work led to the creation of 550+ billion litres of water storage capacity in the state!
Bolstered by this success and the energy on ground, in 2020, we launched the Satyamev Jayate Samruddha Gaon Spardha. Going beyond water conservation, this competition is aimed at transforming village ecology and economy, and creating a movement on sustainable water use.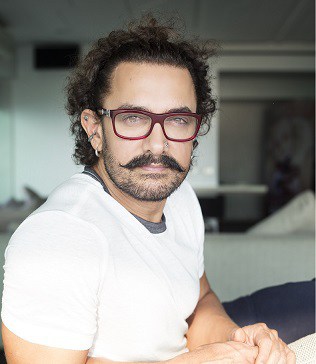 The TV show Satyamev Jayate taught us that communication can mobilise people into action, and people themselves are a force that can change circumstance. Enthused by this we thought that if we work on one specific issue and stay with it for a consistent period of time, then perhaps we could be part of a massive social transformation. The issue we chose was water. Large parts of rural Maharashtra are afflicted every year with drought, badly affecting thousands of villages and crippling every aspect of social life. Maharashtra has 43,665 villages divided in 355 talukas. We found that wherever the issue had been solved in villages like Hiware Bazar, Ralegan Siddhi, Hivre, among others – the solution lay in people's collective efforts and labour. So, Paani Foundation was conceived to work with people across the spectrum using our skills as communicators to empower and mobilise people to work together to fight drought. In the first year we worked in 3 talukas, in the second year we worked in 30 talukas, in the third year we worked in 75 talukas, and in the fourth year in 76 talukas. I invite you to join in this endeavour, and make it a water revolution.
– Aamir Khan
Founder, Paani Foundation
Introducing the top 15 villages of Satyamev Jayate Water Cup 2019! These villages bridged divides, defeated apathy and united to make their village water-abundant. They also took strong measures to manage their water usage. Watch their inspiring stories.
Surdi (Tal. Barshi) 
This village depends on water-intensive grape cultivation and is forced to rely on tankers. Now, they are determined to move towards water-efficient crops. Their efforts have resulted in glorious victory.
Pimpri Jalsen (Tal. Parner) 
Combining the use of tech and MGNREGA benefits with watershed work, watch how citizens of Pimpri Jalsen micro-planned every aspect to fight persistent drought.
Shindi Khurd (Tal. Maan)
Once a water-abundant village taking crops throughout the year, Shindi Khurd was hit hard when drought struck. Watch how the citizens started reversing this situation.
Devryachiwadi (Tal. Beed)
"My life has been spent harvesting sugarcane. But my kids should have a happier life."The powerful story of how citizens in this village sacrificed personal gains for collective water.
Anore (Tal. Amalner) 
Citizens of this village have seen drought plague their lives, right from their childhood. But now, water which used to flow away has accumulated in the fields. The journey towards tanker mukti has begun!
Borvha Budruk (Tal. Mangrulpir)
25-30 wells recharged. Flourishing crops. No water-logging. What revolutionary steps did this village take to fight drought and climate change?
Chilewadi (Tal. Koregaon) 
"So far, it has only rained once. But it has filled up our CCTs to the brim!" The story of Chilewadi, one of the top 15 villages of Water Cup 2019.
Mandavkhel (Tal. Beed)
The citizens of this village didn't waste a single day after their training in watershed management. "Even in the 47-48°heat of May, no one took a break." Here's their story of unity and perseverance.
Vadner Haveli (Tal. Parner)
Watch what happens when a sub-inspector, an ex-army man, a software engineer, a journalist and a businessman unite for the development of their village.
Banda Pimpal (Tal. Jalgaon Jamod)
This is a small, Adivasi village where citizens rely on daily-wage labour to make ends meet. They are often forced to migrate for work. Their journey towards securing water and employment in their own village has now begun.
Chincholi Pimpri (Tal. Jamner)
Drought forced the citizens of Chincholi Pimpri to give up their nationally renowned banana plantation. Watch how they are now on the path of restoring its glory.
Taraswadi (Tal. Khatav)
The citizens of this village put aside all political differences and united to offer shramadaan for one goal - water abundance. They worked not only for this year, but for their water needs two years down the line.
Kumbharwadi (Tal. Sangamner)
Watershed management in the absence of budgeting cannot lead to water security. With this learning, citizens of this village decided to restore the glory of their water-abundant years.
Janori (Tal. Karanja Lad)
Even after three years of stellar water conservation work, this village faced scarcity. Watch the measures the citizens took to secure their future and manage their water resources.
Kansewadi (Tal. Sangamner) 
The inspiring story of three women leaders and 40 other citizens whose passion and determination led their village all the way to the top 15 in Water Cup 2019.
Get Involved
Do you want to be part of the movement? Click to know more.
Get Involved
Do you want to be part of the movement? Click to know more.