Winners of Satyamev Jayate Water Cup 2018 – Takewadi (Andhali), Bhandwali, Sindkhed, Umtha, Anandwadi
A people's movement to fight drought
Paani Foundation is a not-for-profit company set up in 2016 by the team of the TV series Satyamev Jayate to fight drought in rural Maharashtra. Water scarcity is largely a man-made condition, and we believe that only people's efforts can solve the crisis. Paani Foundation aims to harness the power of communication to mobilise, motivate and train people in this mission to eradicate drought. Offering training in scientific watershed management, leadership and community-building, Paani Foundation is now working in roughly 90% of drought-hit Maharashtra. Our flagship project, the Satyamev Jayate Water Cup was instituted in 2016 as a way to encourage villages to apply their training in watershed management. Water Cup 2018 was held from 8th April to 22nd May 2018.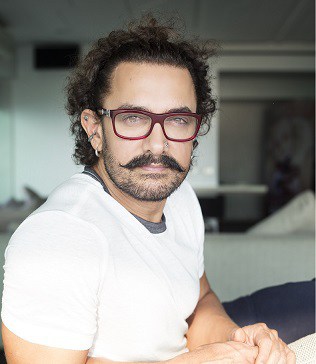 The TV show Satyamev Jayate taught us that communication can mobilise people into action, and people themselves are a force that can change circumstance. Enthused by this we thought that if we work on one specific issue and stay with it for a consistent period of time, then perhaps we could be part of a massive social transformation. The issue we chose was water. Large parts of rural Maharashtra are afflicted every year with drought, badly affecting thousands of villages and crippling every aspect of social life. Maharashtra has 43,665 villages divided in 355 talukas. We found that wherever the issue had been solved in villages like Hiware Bazar, Ralegan Siddhi, Hivre, among others – the solution lay in people's collective efforts and labour. So, Paani Foundation was conceived to work with people across the spectrum using our skills as communicators to empower and mobilise people to work together to fight drought. In the first year we worked in 3 talukas, in the second year we worked in 30 talukas. We have now embarked on the third year of the Water Cup and worked in 75 talukas. I invite you to join in this endeavour, and make it a water revolution.
– Aamir Khan
Founder, Paani Foundation
Through our journey we have come across some powerful and heart-warming stories of ordinary people who have overcome poverty, bridged political divides, defeated apathy and united their society to make their area water-abundant. Meet the villages that topped the Satyamev Jayate Water Cup 2018.
Takewadi (T. Maan)
Takewadi village of Maan taluka received the first prize at the Satyamev Jayate Water Cup 2018 award ceremony. Discover their journey in this battle against drought.
Bhandwali (T. Maan)
Bhandwali village of Maan taluka was blessed with an abundant water supply. Yet, they participated in the Water Cup 2018 and bagged the second prize (jointly). Here is their story.
Get Involved
Do you want to be part of the movement? Click to know more.
Get Involved
Do you want to be part of the movement? Click to know more.