A people's movement to fight drought
Paani Foundation is a not-for-profit company set up in 2016 by the team of the TV series Satyamev Jayate to fight drought in rural Maharashtra. Water scarcity is largely a man-made condition, and we believe that only people's efforts can solve the crisis. Paani Foundation aims to harness the power of communication to mobilise, motivate and train people in this mission to eradicate drought. Offering training in scientific watershed management, leadership and community-building, Paani Foundation is now working in roughly 90% of drought-hit Maharashtra. Our flagship project, the Satyamev Jayate Water Cup was instituted in 2016 as a way to encourage villages to apply their training in watershed management. Water Cup 2018 was held from 8th April to 22nd May 2018.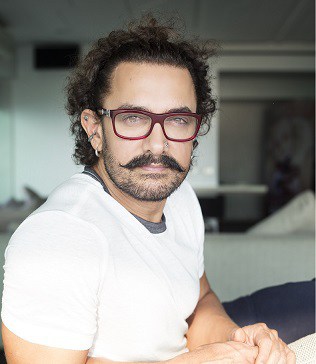 The TV show Satyamev Jayate taught us that communication can mobilise people into action, and people themselves are a force that can change circumstance. Enthused by this we thought that if we work on one specific issue and stay with it for a consistent period of time, then perhaps we could be part of a massive social transformation. The issue we chose was water. Large parts of rural Maharashtra are afflicted every year with drought, badly affecting thousands of villages and crippling every aspect of social life. Maharashtra has 43,665 villages divided in 355 talukas. We found that wherever the issue had been solved in villages like Hiware Bazar, Ralegan Siddhi, Hivre, among others – the solution lay in people's collective efforts and labour. So, Paani Foundation was conceived to work with people across the spectrum using our skills as communicators to empower and mobilise people to work together to fight drought. In the first year we worked in 3 talukas, in the second year we worked in 30 talukas. We have now embarked on the third year of the Water Cup and worked in 75 talukas. I invite you to join in this endeavour, and make it a water revolution.
– Aamir Khan
Founder, Paani Foundation
Through our journey we have come across some powerful and heart-warming stories of ordinary people who have overcome poverty, bridged political divides, defeated apathy and united their society to make their area water-abundant. Using methods ranging from simple to ingenious, watch how these water heroes changed the lives of everybody around them.
Forty Stalwarts
The transformation of Ajinkyatara, a 12th century fort in Satara, is the story of the power of citizens' initiatives.
Leading by Example
Naina Chinche, a young woman from Khadki village in drought-prone Vidarbha region showed her village the way to water abundance.
Comeback Kings
Just when there seemed to be no hope for the village of Velu, it entered the Water Cup competition. Here's how the Champions in 2016 went from drought to prosperity.
Only Drinking the Good Stuff
In the heavy-drinking village of Radi Tanda, a social worker found a novel way to draw men away from alcohol to water.
Thirst Knows No Borders
As a soldier posted on the unquiet border with Pakistan, Sukhdev Bhosale experienced the power of water to resolve conflict.
Bridging Political Divides
When rival political parties decided to compete, not for votes but for water, the results were a win-win for all.
Get Involved
Do you want to be part of the movement? Click to know more.
Get Involved
Do you want to be part of the movement? Click to know more.